About
Climate action should be part of every business plan.
As the climate crisis grows, businesses are quickly realizing that their future is indeed reliant on a healthy planet. They're being called upon to act by shareholders, employees, and customers, and those that listen are taking advantage of an opportunity to be a powerful part of the solution while also strengthening their long-term brand value.
But how you do it most effectively depends on using the existing brand levers and resources that you probably already have, paired with the systemic solutions of greatest influence. I help businesses of any size develop achievable, impactful and brand-building approaches to climate action.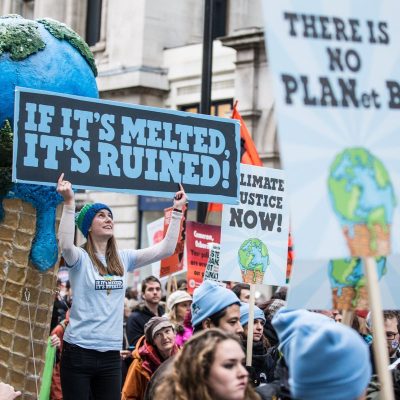 "Every business must now ask not only "how can we reduce our emissions as quickly as possible," but also "how can we use our full resources, scale, influence, the passion of our employees, and our broader community to help build a world where all living things can thrive?" – Jamie Beck Alexander, Drawdown Labs
Climate Advocacy, Meet Brand Marketing
Telling accurate and authentic stories about your climate leadership is what your customers (and employees) want to hear more of. Not only do they want to know more about your genuine leadership, but they also want to be part of your climate journey. Calling on over a decade of climate expertise rooted in valuable insights, current events, and most importantly, impact, I build insightful, accurate and stand-out advocacy campaigns that demonstrate corporate leadership, drive change and provide opportunities for consumers and employees to participate as agents of change. I am the link between your advocacy and brand marketing teams.
About
Us
I've had the opportunity to spend my career at some of the world's most respected advertising and marketing agencies, developing national advertising campaigns for global brands. Working within this creative environment has given me a front-row seat to the power of an insightful strategy and how a creative idea can change popular culture and build movements.
Follow that up with over a decade of experience in the climate space, running climate nonprofits and advising businesses, I have deep roots in the climate conversation and a keen understanding of the systemic solutions that will actually move the needle.
For businesses that want to demonstrate corporate leadership on climate and effectively communicate it to their customers and employees, I have a valuable perspective and expertise to share.
Contact me at chris@baselayergroup.com.
Us
Clients
"

Merrell and Baselayer partnered closely together for almost two years. Working with Baselayer felt like a natural extension of our team versus working with a typical agency partner. Chris' passion for our brand and the work we were trying to accomplish showed up every day and we truly enjoyed working with him. Chris' background knowledge did a lot of the heavy lifting for us. His follow up and communication was outstanding and we look forward to partnering with Chris and his team again!

"
- Manager, Social Responsibility, Merrell
Clients